Kennel (Est.2009)
*Pedigree Dogs*
Oldest, Most Reliable Bred, Original Designer Dogs
"Jewels Of The Northern Sahvahna"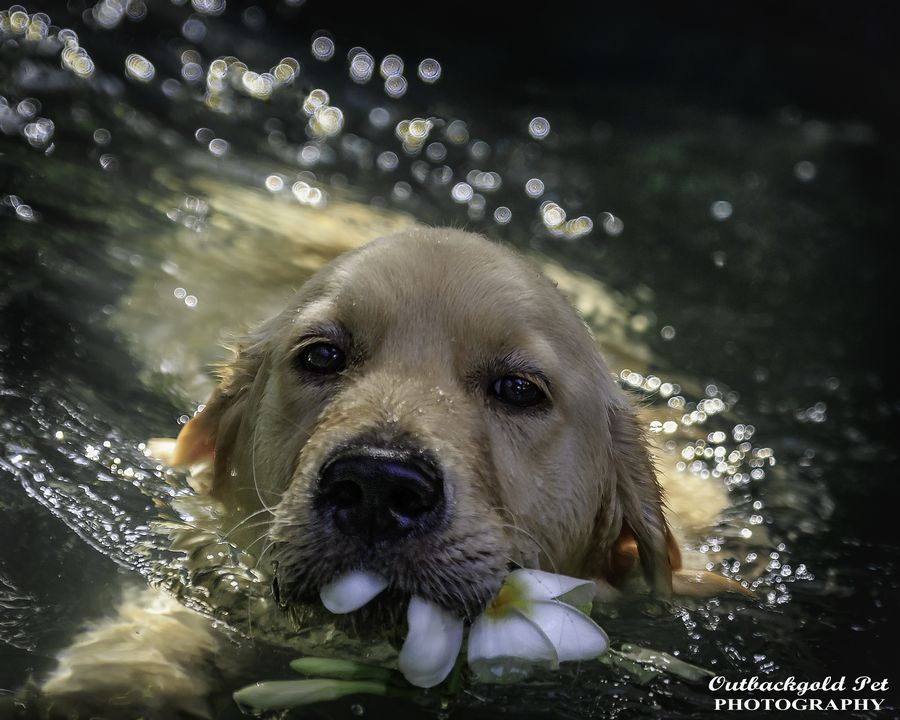 Flower For My HooMum "Amarni"
| | | |
| --- | --- | --- |
| Outbackgold Sahvahna SunDancer | Outbackgold Enchanted SasyLass | CH Outbackgold Sahvahna WildHoney |
The Greatness of a Nation and it's Moral Progress is Judged by the way it's Animals are Treated
Mahatma Ghandi
**********************************************
NO PUPPIES AVAILABLE UNTIL 2021
If you are interested in one of my Golden Puppies

Please Fill out the Puppy Inquiry Form on Page 3,

I will then contact you.

No one is considered without filling out this form.

Do Not Phone or Text

If you have a Private Phone Number and don't leave a message

I cannot Phone or Text you back and if you do try to leave a message

I do not always receive all the message or your Phone Number

and you will miss out on the possible chance of one of my Puppies.
PLEASE NOTE -

We DO NOT EXPORT OUR PUPPIES,

We DO NOT require or accept a HOLDING FEE for Puppies BEFORE they are born.

We strongly recommend you DO NOT do this.

My ANKC Kennel Prefix# 8000882088

can be verified by contacting Dogs NT .

My Boys at Stud - Conditions Apply -

CH Outbackgold Sahvahna StarDust "Dusty"

Outbackgold Sahvahna WildFire "Flame"

Bitches must be ANKC Registered.

Have Health Test Clearance Certificates for -

Hip/Elbow, Eye, Heart, Thyroid,

Ichthyosis Clear Certificate, prcd-PRA Status,

PRA1 & PRA2, DM Status.
******************************************************
We are a small Kennel in the Northern Territory, breeding quality, Pedigree Golden Retrievers.
Our Goldens are dearly loved members of our family, and raised in our home, we DO NOT Kennel our Goldens.
We actively Show our Girls and Boys with much enjoyment and success.
Our litters are carefully planned and selected from the best UK , Australian and New Zealand Blood Lines
for Temperament, Hip-score and Genetic Compatibility.
Our breeding Goldens are Hip/Elbow Scored, Eye Tested, DNA Tested for Ichthyosis.
We prefer to personally speak with and meet people who are interested in our Puppies after I have received the Puppy Inquiry Form
and encourage them to meet our Goldens while we are Showing the Dam and Sire of the planned Litter.
My home is my Private place of Residence, due to my work commitments, safety and health reasons of my Golden Mob,
I only have organized Private Resident visits out lined below, my time is available at any time I am Showing my Goldens.
We organize a meet and greet Puppies and the Golden Mob for Approved Puppy Applicants once Puppies are 6 weeks old,
this is at our Private Place of Residence, where Approved Applicants are able to see how puppies have been raised
and discuss any questions asked about feeding and training, for this reason I prefer not to place Puppies Interstate in Pet Homes.
Occasionally we will place a Quality Puppy on "Full Register" in a Show Home which must be a
Registered Member of the ANKC and have a Registered Prefix with the Canine Association
of their State or Territory and actively Show their Goldens.
When we breed a litter to add to our Show Team, quality Puppies will occasionally be available for
Adoption to APPROVED PET homes, with your commitment for the next 12-16 years of the Golden Retriever's life.
We take great care in placing our puppies in good homes, we have a Puppy Inquiry Form
to be filled in by anyone interested in Adopting one of my Puppies.
Unless the Puppy Inquiry Form is filled in the Inquiring person will not be considered for a Puppy.
Our Puppies are placed on a 3 week trial, if this is not successful for Puppy to be settled with no major problems,
Puppy will be returned to us at Outbackgold and Adoption Fee will be returned in Full.
Puppy Ownership Papers and Microchip Number stay in my name until I am happy Puppy
has been placed correctly without problems, at the end of the 3 week trial,
Ownership and Microchip Number will then be transferred to Puppies New Family.
This policy is for the Protection, Health and Safety of our Puppies and is NOT open to Negotiation.
A Golden is a family dog and likes to be with the family, this includes coming inside your home.
If you have NO intentions of allowing a Golden INSIDE, please DO NOT apply for one of my Puppies.
Family Pets come with a De-Sexing Contract on the "Limited Register" with Dogs NT,
"Limited Register" puppies are NOT for Breeding or Shown in Conformation Shows,
"Limited Register" dogs may participate in all other dog sports according to age regulations e.g.
Obedience, Retrieving, Rally O, Tracking, Dancing with Dogs.
Puppies go to homes at 8 - 10 weeks of age, depending on the development of the puppy.
You will be kept updated on puppies development with regular weekly photo's and progress reports.
Visits are welcome when puppies are 6 - 7 weeks old.
When puppies go to new homes they are Vet Checked, Micro-chipped, Wormed, First C3 Vaccination,
Puppy Pack with copy of Health Test Results of Parents and Information on Feeding and Training.
We Feed our Goldens a Raw Diet (on the road Travelling Meals For Mutts).
****************************
******************************
Please Purchase Your Golden Retriever Puppy from an ANKC Registered Breeder,
NOT from an Unregistered or Council Registered Back Yard Breeder, Puppy Farmer or Pet Shop.
A Cross Bred Dog is called a "Mutt",
they have been around for Centuries, they are NOT some "New" "Rare" Designer Breed.
This is a gimmick by Back Yard Breeders, Puppy Farmers and Pet Shops to make money at YOUR IGNORANCE
and EXPENCE.
Recognised Breeders can be found via Breed Clubs in each State and Territory.
**************************************************
"Banjo"

Outbackgold Desert Shimmer

Delta Therapy Dog - Tasmania

"Kylie"

Outbackgold Desert Wild Rose

Kylie in Alaska

"Kylie"

Outbackgold Desert Wild Rose

Kylie in Alaska
**************************************
| | | | | | |
| --- | --- | --- | --- | --- | --- |
| | | | | | |
************************************************
Contact Us:
Julie Blight
Northern Territory
Australia
Mobile:...0488673039